Orchid City Brazil
The valley

Social Inclusivity and safety
Innovative Agriculture & Water Management
Built / Open: 21 ha / 2,144 ha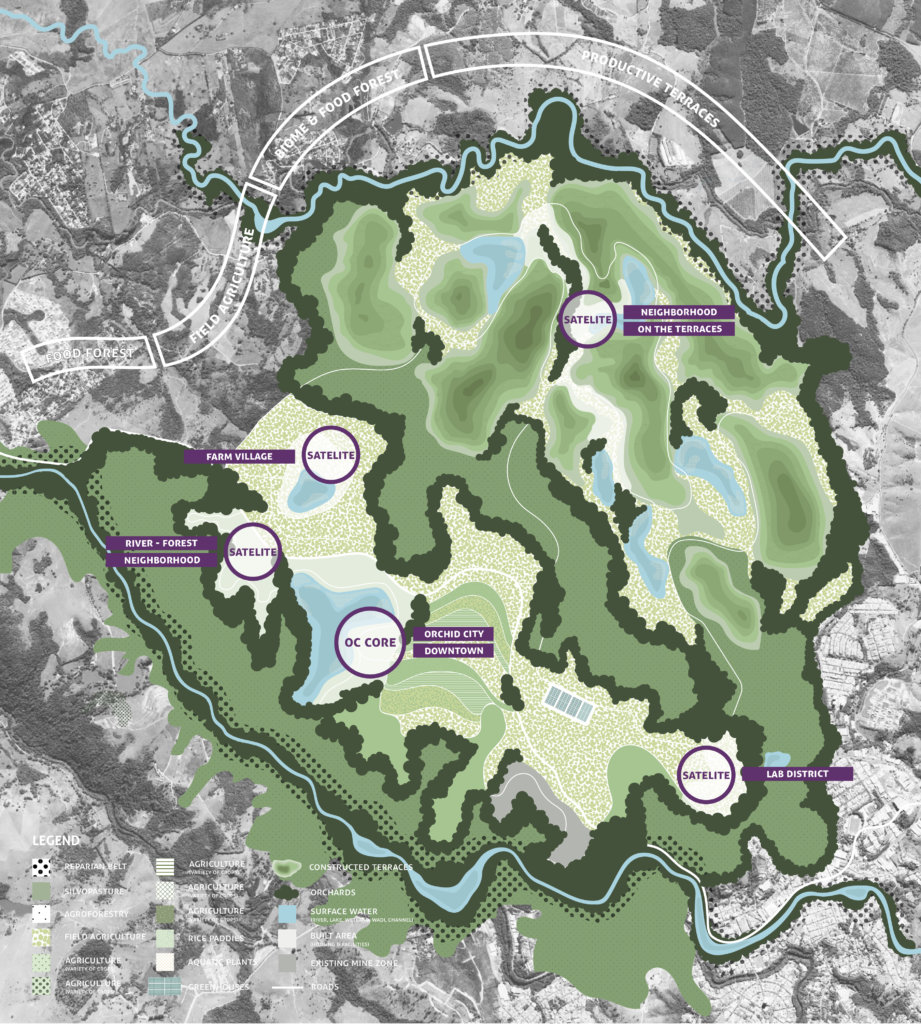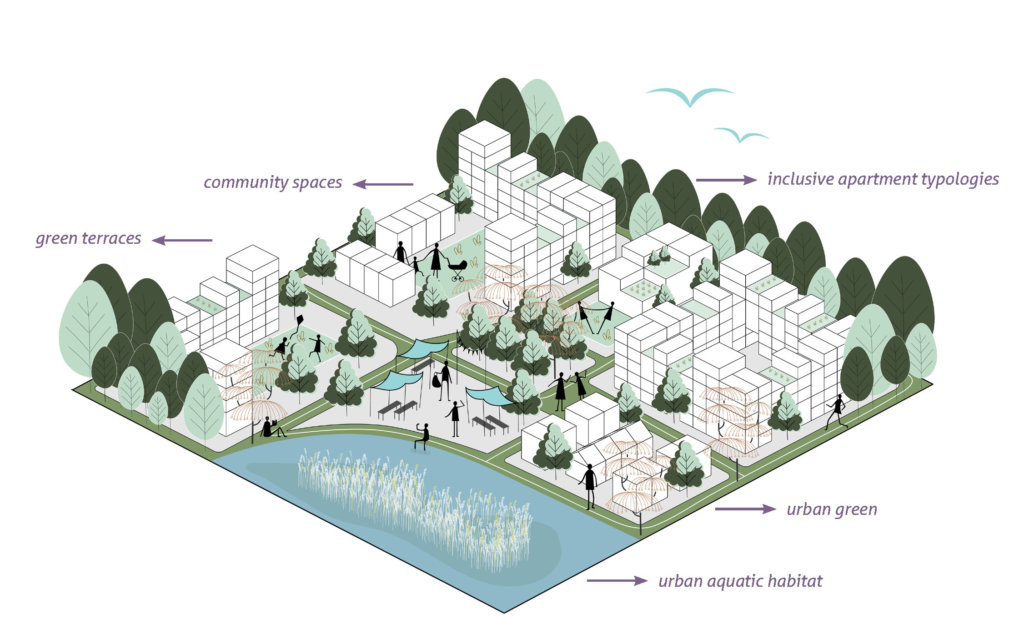 ORCHID CITY DOWNTOWN
The downtown area is well-integrated with the main infrastructure network, connecting Orchid City with the surrounding region. It represents a medium density urban landscape situated next to a lake, with public spaces, diverse programs, and various building typologies. This area represents the heart of Orchid city.
Apartment buildings with a diverse and inclusive set of apartment typologies
Offices & co-working spaces
Schools and healthcare center

Restaurants, shops and entertainment
Urban farming and green terraces
Inclusive public spaces for events
"What is success? It is being able to go to bed each night with your soul at peace." 
– Paulo Coelho
NEIGHBORHOOD ON THE TERRACES
The upper north-east of Orchid City, The Valley comprises a landscape of constructed productive terraces, surrounded by wetlands and orchards. The housing typologies, most (semi)detached, are spread across the landscape, which results in a patched work landscape composition with stunning views.
Orchards and agroforestry
Constructed wetlands and small lakes
Neighbourhoods surrounded by nature
Villas and detached houses with gardens
Sport and leisure trails through the hills
Hillside restaurant & Spa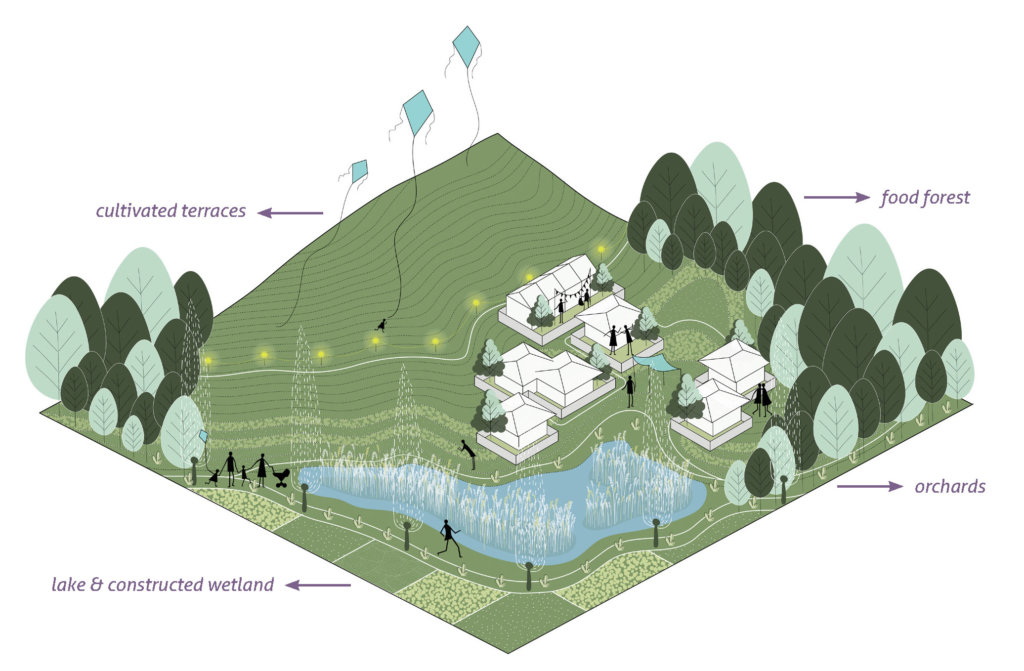 river forest neighbourhood

Situated on the border of a natural area in the west of Orchid City, this satelite features a landscape in symbiosis between culture and nature, which shapes the neighborhood. The food forest and river park provide a habitat for biodiversity, and a productive and leisure landscape altogether.
Villas, semi-detached and detached houses with gardens
Riverside nature conservation